How to Design a beautiful Application
Hi, coders! as a programmer, I feel that designing a great and engaging task is a very hectic task. There are lots of colors and shades other than beautiful Rambo colors whose names are a disaster!! Other than color combination there is a wide range of animations, designs, and components you can use to develop an application and ultimately get confused.
So by a very long and time-consuming research over the internet, I got to know about these websites and mobile applications which I use every time I design and develop an application.
1. Flat UI ColorsThis one is my favorite. you can find many colors palette for your application design. especially its color combination is unique and useful! you just have to click on the color to copy its code and ready to use.
2. Font Awesome library Well this has a free version and a paid version, most of your work will be done within the free version only. you just have to search the icon by its name or any clue you have about it. This website will give you all the icons related to the word and display both paid and free version. you must know that it also reduced the size of the application as, its just a text, not an image. To know how to use font awesome library in your android application click here.
3. Google Fonts Well this particular website is my favorite to choose font style of my applications. The fonts on this website are displayed n both Hindi and English language. this website has an awesome UI. you can select different styles to view font.
4.Material X Mobile Application This application will be useful for you if you are a beginner and don't know what every component is called. This happened to me too and I started using this application to help me out from simple and easy component to animation, this application will provide you best examples.
5.GIMP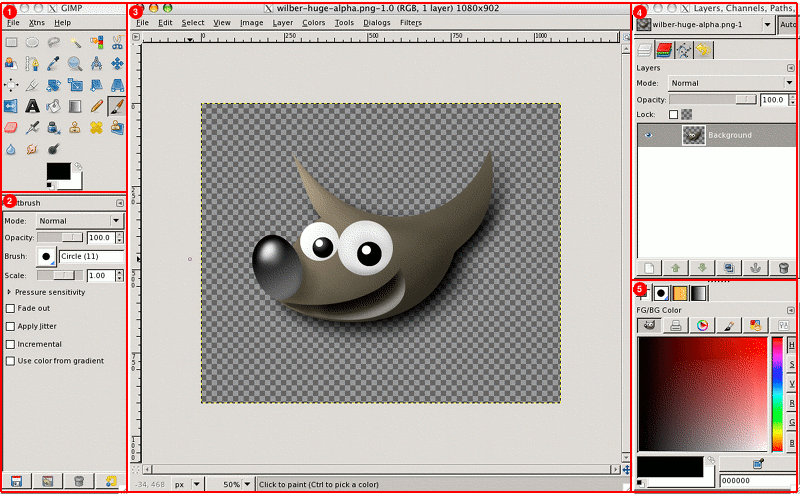 GIMP is open-source graphic design software that an increasing number of people are migrating over to from Photoshop.
The interface is different in many ways, however, there is a version that replicates Photoshop's look and feels, making it easier to move from the old to the new. You then have access to a full suite of tools to help you make incredible looking graphics, including the trusted favorites like painting tools, cloning, color correction, and enhancement.
What's also great is that the development team have created a product that offers compatibility with all of the popular file formats, therefore making it easy to upload any existing graphics that you want to make amendments to.
6.Adobe Color is app design tool helps you choose color schemes based on any color or input. This super cool design tool can be adjusted by shade or tint to create imperative perfectly matched colors no matter what information you give it.
Adobe Color also offers pre-made color palettes to help you quickly choose the right color scheme right from the get-go.
7.ColorZilla This is a google chrome extension which is way more useful than you think. Have you ever searched on google for best mobile app designs and of course loved something? we all at the beginning try to make the same but the color combination fails to match as she and then the real design does not look good like the image. So what this extension does is it can pick the color from the images and you can use them when you are designing your application using the color code.
8. Lottie


Easily add high-quality animation to any native app. Lottie is an iOS, Android, and React Native library that renders After Effects animations in real time, allowing apps to use animations as easily as they use static images.
Flexible After Effects features: currently support solids, shape layers, masks, alpha mattes, trim paths, and dash patterns. And we'll be adding new features on a regular basis.
Manipulate your animation any way you like: You can go forward, backward, and — most importantly — you can program your animation to respond to any interaction.
Small file sizes: Bundle vector animations within your app without having to worry about multiple dimensions or large file sizes. Alternatively, you can decouple animation files from your app's code entirely by loading them from a JSON API.
[amazon_link asins='B01CQRQM2E,B07CYTND92,B073RM39H7,B07C7VSCRP,B019T1F79O,B00OPYKKZ2|B071HX8FQC,B0001GRW0O,B00CDNJ3C8,B01NGZ2ATV,B00B8WDI5I,B071HX8FHY|B010FC53ZO,B004LKS764,B0156CLW58,B011Z9BIOG,B0788QQSP1|B06XVC5KQQ,B00AR9PTIM,B073QRPH8Q,B00AR9PVAS,B01DPBDGLU' template='ProductCarousel' store='lifenews525-21|lifenews-21|lifenews06-21|lifenews0b-21′ marketplace='IN|UK|FR|IT' link_id=' 02c332c6-d6bd-11e8-abdb-ed3547639387′]